Artists for the Richer Unsigned best of November playlist have been chosen by Radio X.  Radio X plays the best fresh rock and guitar-based music. Radio X is available all across the UK on digital radio, on 104.9FM in London and 97.7FM in Manchester, on mobile and via www.radiox.co.uk. See all the ways you can listen here.
Take a listen to their favourite developing artists of the moment: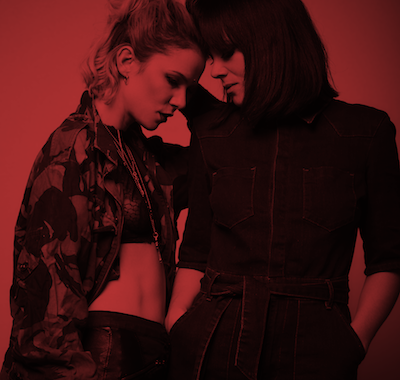 LOCK
Dark electro-grunge-pop trio LOCK are the beautifully menacing creation of sisters Edie and Gita Langely. Independently the sisters have toured the world playing with the likes of Serj Tankian, The Libertines, Beyonce, Mark Ronson, and Jay Z but together they are an unstoppable force as LOCK. With influences ranging from True Romance, Cindy Lauper to Hole and the Distillers this perfectly blended cinematic sounding trio sonically tease out the beauty from the darkness in life in perfectly encapsulated dark, bass laden ballads along with succulent souring harmonies as well as floor stomping, overdrive driven anthems.
Currently finishing their debut album with Ed Harcourt at the helm for production the sisters have just released their second EP 'Everlasting Road' the title track, also co-wrote and produced by Harcourt. Everlasting Road received instant critical acclaim with airtime on both BBC Radio and Radio X as well as making Sunday Times Culture hottest track of the week, Spotify New Music Friday and Apple Music Best of week playlist. You can catch these ladies live at several London shows before the end of the year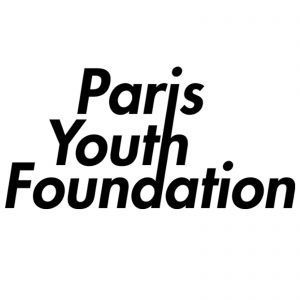 Paris Youth Foundation
Paris Youth Foundation are a five piece alternative band from Liverpool. They formed in early 2016 and played their first gig at Reading Festival on the BBC introducing stage in August, which cause a wave of excitement across the industry. Losing Your Love, backed by If You Wanna, will be the bands first release which will be put out by the singles club Crosstown Recordings on 2nd December.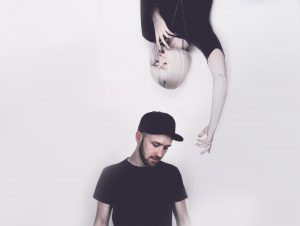 Avec Sans
Avec Sans are Alice Fox and Jack St James, from Manchester and Trinidad respectively, now living in London, UK.
Avec Sans' single releases have achieved national radio play and media acclaim and their debut album 'Heartbreak Hi' charted in the top 50 on iTunes and tracks from their album have been used on TV shows across the MTV network. They have also been taken into the hearts of many in the fashion industry, have designed their own shoe, have soundtracked the catwalks of New York Fashion week and were also named band of the year by Dolce and Gabbana.
They supported Ladyhawke on her 2016 UK tour and have played alongside acts such as Little Boots, Capital Cities, Bright Light Bright Light and The Pet Shop Boys. They've played live for BBC Introducing and at events such as SXSW, Cannes Lions, Canadian Music Week, CMJ New York, The Great Escape, Kendal Calling, Bingley Music Live and for Butlin's Weekender (Electric Dreams for Vintage TV).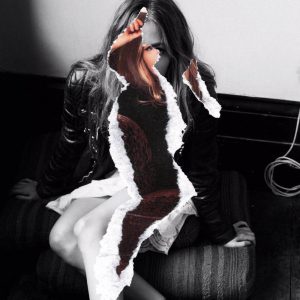 Harlea

"The 22-year-old tour de force's debut musically plays out like some love child of the Arctic Monkeys and The Kills" –
 The Line Of Best Fit
"a formidable and pulsating entrance" – NME
"one hell of a calling card" – The Irish Times
"a smashing debut" – Hillydilly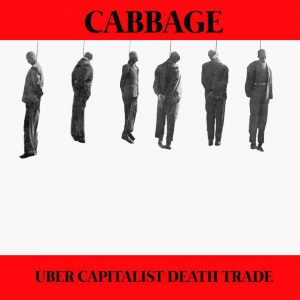 Cabbage
Manchester based five piece serving up an idiosyncratic, satirical attack in the form of discordant neo post-punk.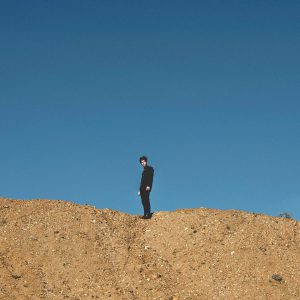 Ten Tonnes
20 year old singer/songwriter, playing original songs on electric guitar. Blues, indie and alternative influences. Debut EP 'Lucy' out now.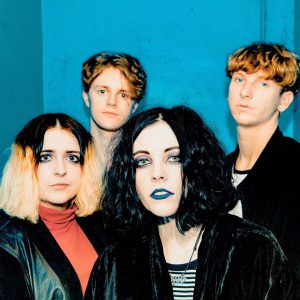 Pale Waves
Manchester based 4 piece band

Junior Empire
London based 5 piece band