This month's Richer Unsigned 'Best of' playlist has been selected by Danielle Perry, DJ for Absolute Radio and presenter of the 'Sunday Night Music Club Featuring Q' every Sunday at 8pm.  Check out her favourite 10 tracks below featuring: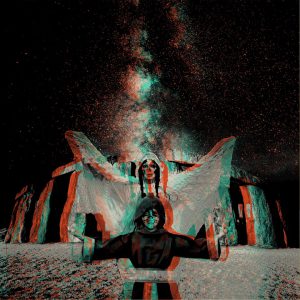 Noise Punk duo from the Midlands, UK. Debut album 'More Time For Strangers' out now!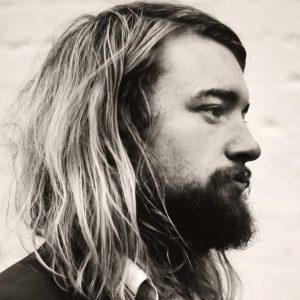 2016 has arrived and it's the year that John J Presley will release his debut album.   After two hugely successful single releases – which caught the attention of Zane Lowe, Huw Stephens, Phil Taggart, Alice Levine, John Kennedy and Tom Robinson and an EP recorded at Toe Rag Studios by Liam Watson last year, the London based electric bluesman is keen for this new, orchestrated full body of work to be heard and seen on the road around Europe and the UK.
John and his band have been busy on the live circuit over the past couple of years in many different venues and festivals – from being personal guests to Jim Jones Revue on their last ever European and UK tour; to opening up for Band of Skulls, Joe Gideon ft Jim Sclavunos (Bad Seeds) – sharing stages with Band of Skulls & Drenge to being personal guests of Pulled Apart By Horses in Camden.
John J Presley is a born raconteur with the ability to take you sonically to a place that is raw but beautiful; frenetic and meditative all at once.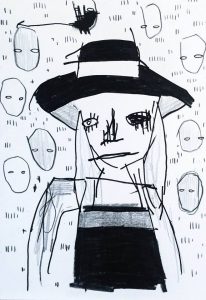 Gris-de-Lin is a singer/songwriter & multi-instrumentalist based in Dorset. Her music has elements of post-rock, blues and alt-folk, peppered with twisted electronics. This is her first solo project & she plays most of the instruments on the recordings herself (from acoustic/electric guitars and synths to saxophone & drums). Her album was produced by Cee, who recently worked with Torres & Kite Base, and also features PJHarvey/Anna Calvi collaborator Rob Ellis playing drums on several tracks. It was recorded in a rural nursery school.
Her debut single 'Your Ghost' / 'Birthday' is available now on 7″ vinyl and as a digital download. Her next single 'The Kick' will be out in March.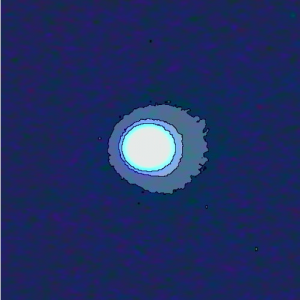 Crystal Moth is not quite a band. Nor is it really a collective, or a project. If it has a leader, then it's percussionist/producer/soundscaper Patrick Dawes (Woven Entity, Groove Armada, Herbaliser etc as well as a solo artist), who's responsible for putting it together. Over the last couple of years Dawes and drummer Paul May (also of Woven Entity, Duke Garwood, Fourth Page etc etc) have been in and out of the studio with a small orchestra of longtime friends and collaborators, improvising, overdubbing, mixing and sculpting what's become Crystal Moth's first album.
Vocalist Charlie Beresford and pianist/keyboardist Carolyn Hume (both solo artists as well as members of Fourth Page) form the core of the orchestra alongside Dawes, May and bassist Peter Marsh, with guest appearances from avant bluesman Duke Garwood, multi-instrumentalist Chris Cornetto and others. The results are close to unclassifiable and are quietly, stubbornly unpredictable; an unforced mix of stretched songform, muscular knotty grooves, spacey ambience and delicate lyricism.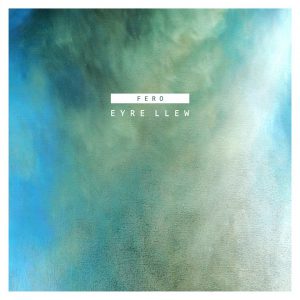 Eyre Llew are a 3-piece ambient-acoustic/post-rock group from the UK, who formed with the intention of writing a style of music that was more emotive and expressive. Forming just over a year ago, they have been making a big name for themselves over 2015 and have become a fast-spreading topic around their hometown; Nottingham.
Since performing their first show in May 2015 they have received a plethora of positive reviews and responses not only for their live performances but also for a constant stream of free single releases; with their latest singles 'Leo' and 'Fero' which were just released in December.
Despite accomplishing so much in a short amount of time, Eyre Llew are gearing up for an even bigger year in 2016 with more behind-the-scene projects as well as their first (muchly anticipated) Debut Album; Touring, Festivals, and more videos… all-in-all 2016 is sure to be a busy and exciting year and now would be the time to follow their journey.

Joe Gideon & The Shark

Versa Vice is the debut solo record by Joe Gideon, one half of the acclaimed sibling duo Joe Gideon & The Shark. After JG&TS called it a day in 2013, Gideon called on the assistance of friend, neighbour and drummer Jim Sclavunos (Grinderman/Nick Cave & The Bad Seeds) to try out an arsenal of songs, and to see if Gideon could even play the guitar again, after a wrist injury put him out of action for the best part of a year. (Jim and Gideon became friends after JG&TS toured with the Bad Seeds on their Dig Lazarus Dig tour back in 2008.)
Together they laid down the foundations of 'Versa Vice', recorded by Rich Matthews, and finished by Gideon at home, after further assistance by friends Ed Harcourt (piano/organ) and Duke Garwood (horns) on a handful of tracks. The album was mixed by Head (PJ Harvey, Smoke Fairies), and here you have it.
The band play London's Corsica Studios on Feb 25th 2016:
https://babayaga.ticketabc.com/events/v1/baba-yagas-hut-p-105/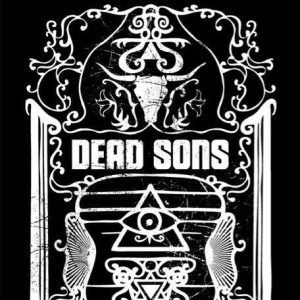 Dead Sons where introduced to the world in July 2010. This marked the beginning of a whirlwind journey for the band which has taken them far and wide. From theaters to vintage shops, stadiums to cellars, brandishing their unprecedented sound and demonic, powerful stage presence.

The young band have honed their unique style both on the road and locked away in the weary industrial surroundings of their home town studio. They continue to grow as one, exploring all dimensions of songwriting and noise making. Not afraid to push the limits and always striving for the perfect sound.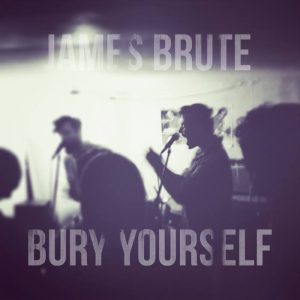 James Brute is the former front man of The Brute Chorus. Now solo he is continuing to explore the musical themes mapped out by his band's eclectic mix of folk and blues.
His songs are still littered with characters from the Old Testament and Greek mythology but now the wild sound and fury is pared back to it's most basic and intimate. Songs of love, lust and loss are delivered alongside an old fuzzy electric guitar or sometimes sung acapella. Spooked out, strung out and sometimes just slung out James is taking his songwriting and performance into new and darker waters.

Jim Jones & the Righteous Mind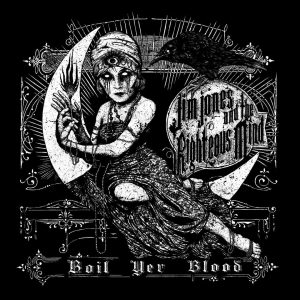 Singer/ guitarist Jim Jones's distinctive musical history has spanned several incarnations including The Jim Jones Revue, Black Moses and Thee Hypnotics. Now with his new band, Jim Jones & The Righteous Mind, Jones and crew are sailing further into dark musical waters in search of rare and exotic beasts.Taking the band name from a book of social psychology, Jim Jones & The Righteous Mind is the latest manifestation of Jones's ever-evolving sonic vision.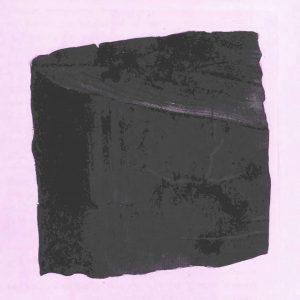 Over the past two years, Dios Mio have been gigging, recording and trying to write an okay bio (work in progress).
They've played the dingy bars of London, kulturhusets of Sweden, black tie balls of Cambridge and this summer the Isle of White Festival, all while trying to maintain their "undeniably badass" reputation in spite of the fact they like to eat Haribo and moisturise regularly.  The band's debut EP 'Hinterland' is available to stream and purchase now, with single 'In Circles' set to follow in early 2016.