The place to be for artists and music lovers
Richer Sounds brings you Richer Unsigned, our not-for-profit website and mobile platform with the best undiscovered music the UK has to offer – completely free to take part, listen to and enjoy.
Best of June 2017 by The Unsigned Music Awards

Tracks from this month's playlist have been chosen by The Unsigned Music Awards, a platform to promote unsigned, self-signed and otherwise emerging artists, around the world.  The first ceremony took place in October 2016 - with awards in a variety of categories.

Best Of May 2017 by @London

This month's playlist has been curated by @London, the largest Instagram handle for any major city, boasting 2.1 million followers, 25m viewers per week on the channel and 1m per day on Instagram stories.  Their music editor Matt Spracklen has picked his favourite 10 Richer Unsigned artists for this month's playlist.  Take a listen to his chosen 10:

Best Of April 2017 By Bear's Den

Our April playlist has been curated by the fantastic group Bear's Den. Bear's Den are a British folk rock band from London, formed in 2012. The band have been nominated for several music awards throughout their career, with "Above the Clouds of Pompeii" earning the band a nomination for the Ivor Novello Award for Best Song Musically and Lyrically in 2015. The band received two nominations at the UK Americana Awards in 2016, Artist of the Year and Song of the Year for "Agape".  Bear's Den's playlist will also be released in vinyl format on 22nd April in celebration of Record Store Day.

Best of March 2017 by Channel 5

This month's playlist has been curated by the Head Of Music for Channel 5.  Channel 5 was launched in 1997 as the fifth terrestrial analogue TV station in the United Kingdom after BBC 1, BBC2, ITV and Channel 4.  Take a listen to his favourite 10 emerging artists below or on your preferred streaming service:

Best of February 2017 by The Great Escape Festival

Acts from this month's playlist have been chosen by The Great Escape Festival.  The Great Escape Festival is a major three-day music festival held in Brighton and Hove, England every year in May. It is operated by MAMA & Company and showcases new music from a variety of genres. The festival was founded in 2006 and roughly hosts 300 bands across 30 venues throughout the city.  For tickets and more information click here. Take a listen to their selected 10, all appearing at this year's festival:

Best Of January 2017 by BIMM London

We kick off 2017 with a playlist by the London office of The British Institute for Modern Music (BIMM), featuring 10 great developing acts. The BIMM Institute is a group of six independent colleges with over 5,600 students that specialise in the provision of British and Irish Modern Music education in Brighton, Bristol, Dublin, Manchester, Berlin and London.  Take a listen to their favourites:

Best Of December 2016 By Urban Development

The December 2016 Richer Unsigned playlist has been curated by Urban Development, a music development organisation based in Stratford.

Best of November 2016 by Radio X

Artists for the Richer Unsigned best of November playlist have been chosen by Radio X.  Radio X plays the best fresh rock and guitar-based music. Radio X is available all across the UK on digital radio, on 104.9FM in London and 97.7FM in Manchester, on mobile and via www.radiox.co.uk. See all the ways you can listen here.

Best of October 2016 by Music Glue

Music Glue is used by artists, managers, labels and merchandising companies to sell music, merchandise, tickets and experiences direct to fans from a single integrated website. Anyone can now create a

 

free-to-use website

 

from multiple templates, complete with

 

inbuilt ecommerce

 

and

 

content management. We bring everything together into one place, so that fans can make purchases direct from the artists they love, in

 

one simple transaction.

Best of August 2016 by Vevo

Music video platform Vevo has curated this month's playlist.  Vevo has over 18 bn global views a month, and is available on desktop, mobile and living room devices. As well as being home to the biggest music acts from around the world, central to Vevo is a commitment to support and nurture new talent. Through original programming, Vevo has created several strands of programming to create exclusive content with artists, from the earliest stages of their careers. 

Best of July 2016 by Music Week

This month's playlist has been chosen by Murray Stassen, journalist for Music Week magazine.

Best of June 2016 by Newton Faulkner

Platinum selling artist Newton Faulkner has chosen his favourite 10 unsigned bands for this months playlist.  Read more

Best of May 2016 by Tunecore

Sam Taylor of 

TuneCore.co.uk

 has picked some of his favourite artists for the May playlist. With an artist-friendly model that pays out 100% of sales and streaming revenue, TuneCore is the world's leading independent digital distributor, and is proud to be the distribution partner to tens of thousands of independent musicians around the world. TuneCore will be at Great Escape Festival in Brighton on Saturday 21st May as headline sponsor of DIY Day – a series of panels and seminars for independent and emerging musicians. To find out more click

here

Best of April 2016 by Time Out

This month's playlist is brought to you by Time Out London.

Best of March 2016 by The Unsigned Music Awards

The Unsigned Music Awards is the first ever televised awards show dedicated exclusively to unsigned artists. With a voting panel of more than one hundred active music industry professionals, UMA are looking to surface, reward and offer high levels of funding to the best emerging talent in the UK. Applications are open until August 31, 2016.

Best of February 2016 by National Foundation for Youth Music

This month we are supporting the charity National Foundation for Youth Music. Youth Music is a national charity investing in music-making projects for children and young people facing challenging circumstances. These challenges include disability, poverty, mental health issues, refugee status or being brought up in care. Projects take place where they're needed most, often in areas of great deprivation. As well as helping young people develop musically, Youth Music projects also improve their personal and social skills, boosting educational and career prospects.

Best of January 2016 by Absolute Radio

This month's fantastic playlist has been chosen by Danielle Perry - DJ for Absolute Radio and presenter of the 'Sunday Night Music Club Featuring Q' every Sunday at 8pm. Read more here

Best of December 2015 By Marshall Amplification

Our 'Best of December' playlist selection comes from the legendary maker of amplifiers Marshall.  Check out their favourite 10 bands below.

Best of November 2015 by Bandcamp

Bandcamp makes it easy for fans to directly connect with and support the artists they love. They treat music as art, not content, and tie the success of their business to the success of the artists who they serve.  To date, fans have paid artists $127 million using Bandcamp, and $3.7 million in the last 30 days alone!  Read more here

Best of October 2015 by Pledge Music

This month's playlist is brought to you by Pledge Music.  PledgeMusic is an online Direct-to-Fan music platform, launched in August 2009, that facilitates musicians reaching out to their fanbase to pre-sell, market, and distribute music projects including recordings, music videos, and concerts. With PledgeMusic, the fans become part of the music making experience itself, gaining access to exclusive content and seeing Pledger-only updates that give them an insight into the music like never before.

Best of September 2015 by Alice Levine

This month's playlist is brought to you by BBC Radio 1's Alice Levine.  Alice started with Radio 1 in 2013, co-hosting the 10-12pm weekdays show with Phil Taggart.  She more recently moved to the weekend 1-4pm slot as well as co-presenting a variety of Radio 1's events such as Big Weekend.

Best of August 2015 by The Unsigned Guide

Since 2003 The Unsigned Guide has been an essential resource for aspiring bands and artists. Their comprehensive directory of the UK music industry contains contacts for everything you could need to get your music career progressing in the right direction; record labels, radio stations, gig promoters, artist managers, venues, festivals, music publishing, producers, studios and much more.

Best of July 2015 by Jack Savoretti

This month's Richer Unsigned playlist is chosen by Jack Savoretti. His most recent album 'Written In Scars' debuted

at number 12 in the UK charts earlier this year, with sales now approaching 50,000. Jack is playing at a host of UK festivals this summer including Glastonbury, T in the Park and Cornbury.  Take a listen to his 10 favourite Richer Unsigned bands below...

Best of June 2015

This month's selection of artists have been chosen by Best of British Unsigned's Matt Graveling.  Check out his favourite tracks below. To hear playlists from previous months, other industry guests and high profile artists, use the < and > buttons below the playlist to browse. Happy listening!

Best of May 2015

Our favourite tracks uploaded in the month of May. To hear previous playlists, use the < and > buttons below the playlist to browse. Happy listening!

Best of April 2015

Our favourite 10 tracks uploaded in April.  To hear previous playlists, use the < and > buttons below the playlist to browse. Happy listening!
«
»
STREAM US ON SPOTIFY
Subscribe for FREE to the Richer Unsigned Spotify channel, topped up with a selection of the best music from our monthly playlist, 'Artist of The Week', and bi-weekly 'Favourite 5′, where 5 tracks have been chosen by a guest publication. Previous contributions have come from Q Magazine, Radio 1 DJ Alice Levine, Music Week, TMRW Magazine and many more…
Visit and subscribe to the Richer Unsigned Spotify channel by hitting the green button below.
ARTIST OF THE WEEK
Sweetmates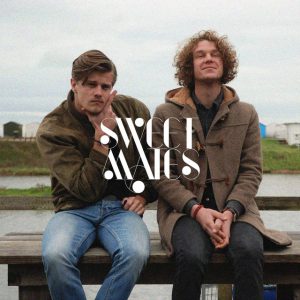 "…the duo take on a wide range of influences from genres as far apart as EDM and indie-rock which they blend with soulful pop vibes to create a thundering sound you can't help but dance to…. " Read the article in full here
FEATURE ON THE PLAYLIST
What's in it for the artists?
• Shared with the million-strong Richer Sounds customer base via our VIP emails, website and social media
• Featured and shared online by 

Q Magazine


• Shared online by our high profile guest
• Opportunity to perform at the Richer Unsigned Sessions
Submit your music
If you're an artist simply upload your music to Richer Unsigned using the 
submit button.
 Every track is listened to and then our high profile guest chooses their top 10 songs for that month's Richer Unsigned playlist.
Artist directory
Most played in the last month
Richer Unsigned Sessions
Each month we host an intimate gig at Cambridge Audio's new venue Melomania.  The show features two artists from that month's Richer Unsigned playlist.  Enjoy some of the fantastic performances so far: