The place to be for artists and music lovers
Richer Sounds brings you Richer Unsigned, our not-for-profit website and mobile platform with the best undiscovered music the UK has to offer – completely free to take part, listen to and enjoy.
The Richer Unsigned Playlist
Best of July 2018 by Cornbury Festival

We've partnered with Cornbury Festival to bring you the best of July 2018 playlist featuring 15 fantastic artists.  Each of the artist will be performing on the Riverside Stage at Cornbury Festival (13-15th July).  For more info on the festival and full line up click here

Best Of June by ReverbNation

Happy June! We've teamed up with our friends at ReverbNation to bring you the Best Of June playlist! ReverbNation takes an "Artists First" approach, with powerful career management tools, A&R capabilities, and far-reaching industry relationships.

Best Of May 2018 By Music Glue

Happy May! We've teamed up with Music Glue to bring you the Best Of May Richer Unsigned playlist. Music Glue is a specialist e-commerce platform for the music business which allows artists to sell physical and digital music, merchandise, and event tickets in multiple currencies and languages direct to fans.

Best Of April 2018 by Newton Faulkner

We're delighted to bring you a fantastic playlist curated by Newton Faulkner.  In celebration of Record Store Day on 21st April we are creating a special 10 track vinyl from acts on this months playlist.  A few of these acts have been chosen to open for Newton Faulkner at an intimate show on 21st April.  To find out more and how to win tickets to the show click here.

Best Of March 2018 By Believe

Happy March! Acts from this month's playlist have been chosen by Believe Distribution Services. Believe Distribution Services is a leading digital distributor of independent artists and labels.  Take a listen to their favourite developing artists:
«
»
Listen to our playlist on your favourite streaming service
ARTIST OF THE WEEK
Hengistbury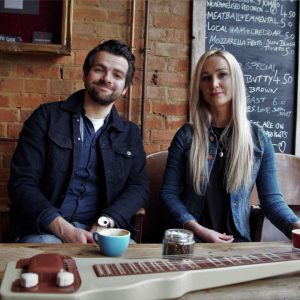 "…a distinctive blend of country, roots and folk from both sides of the Atlantic that is both electrifying and captivating in equal measures…." Read the article in full here
FEATURE ON THE PLAYLIST
What's in it for the artists?
• Shared with the million-strong Richer Sounds customer base via our VIP emails, website and social media
• Featured and shared online by 

Q Magazine


• Shared online by our high profile guest
• Opportunity to perform at the Richer Unsigned Sessions
Richer Unsigned Sessions
Each month we host an intimate gig at Cambridge Audio's new venue Melomania.  The show features two artists from that month's Richer Unsigned playlist.  Enjoy some of the fantastic performances so far:
Submit your music
If you're an artist simply upload your music to Richer Unsigned using the 
submit button (private links won't appear so please only submit public tracks).
 Every track is listened to and then our high profile guest chooses their top 10 songs for that month's Richer Unsigned playlist.