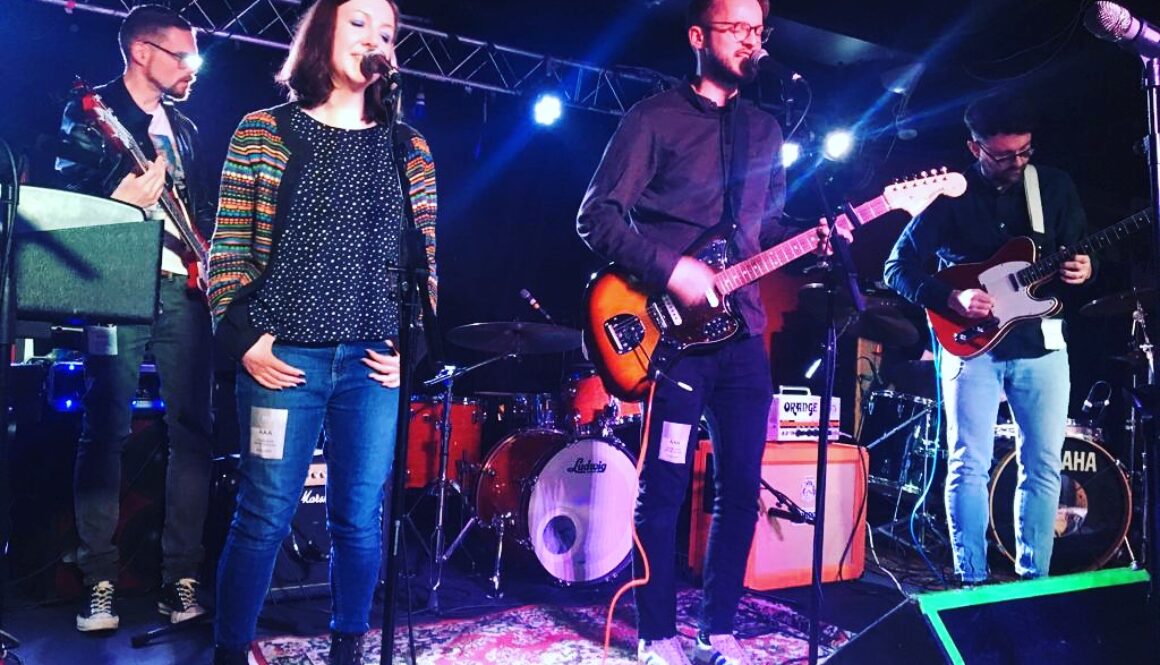 Our Artist of The Week is Goodnight Berlin!
The Birmingham-born band normally writes sunshine-inflected nuggets of dark indie pop about broken hearts, lost summers, doomed holiday romances and coping with grief, but not today! They thought they would kick-start your Christmas with a song set on-board Birmingham's iconic number 50 bus route one snowy Christmas Eve after some last-minute shopping and a trip to the German market for a Bratwurst. With a Day Saver bus pass in hand and a gluhwein-induced warm, fuzzy feeling, Goodnight Berlin invite you to join them for a Christmas Eve pub crawl. This snow-filled musical adventure takes you on the bus from Moor Street, stopping off in Digbeth and Moseley before arriving in Kings Heath at the Hare and Hounds for a night of drinking and dancing.
Listen to their track, 'This Christmas', here.
'This Christmas' is a love letter to Birmingham, penned in a Christmas card and celebrating the city in all its snow-coated Christmas glory.
To celebrate the release of 'This Christmas', the band has worked with talented local artist Izzy Kennedy to produce an exclusive 'This Christmas' card. They are available to buy from Bandcamp and come with a download code for the track. The cards are hand-numbered and limited to 100 copies. Get your Christmas cards here!
Follow Goodnight Berlin on their journey: