The place to be for artists and music lovers
Richer Sounds brings you Richer Unsigned, our not-for-profit website and mobile platform with the best undiscovered music the UK has to offer – completely free to take part, listen to and enjoy.
Best of October 2017 by MusicMap

The Richer Unsigned Best of October 2017 playlist has been curated by MusicMap. MusicMap is a music discovery platform that celebrates independent artists from every corner of the globe. Primarily based in London and Barcelona but with scouts on every continent, MusicMap aims to uncover emerging music and exciting scenes via track posts, interviews and exclusive mixes. For this playlist, they selected five fresh international artists alongside five London-based acts who represent the cosmopolitan flavour of the UK capital...

Best of September 2017 by Karousel Music

Acts for the Best Of September 2017 Richer Unsigned playlist have been chosen by Karousel Music.  Karousel Music is a London based collective of musicians, songwriters and music industry professionals dedicated to promoting a better environment for songwriters, artists and budding music business pros.

Best Of August 2017 By Reload Sessions

YouTube channel Reload Sessions have chosen acts for this month's Richer Unsigned playlist.  Their channel boasts over 85,000 subscribers, showcasing their favourite developing artists. Take a listen to their favourite 10 Richer Unsigned acts:

Best of July 2017 by Time Out

Acts for the 'Best of July' Richer Unsigned playlist have been chosen by Ray Jones of Time Out.  Ray ran the hugely successful 'Rising Stars' programme which featured a wide variety of emerging artists.  Take a listen to his top picks:

Best of June 2017 by The Unsigned Music Awards

Tracks from this month's playlist have been chosen by The Unsigned Music Awards, a platform to promote unsigned, self-signed and otherwise emerging artists, around the world.  The first ceremony took place in October 2016 - with awards in a variety of categories.
«
»
STREAM US ON SPOTIFY
Subscribe for FREE to the Richer Unsigned Spotify channel, topped up with a selection of the best music from our monthly playlist, 'Artist of The Week', and bi-weekly 'Favourite 5′, where 5 tracks have been chosen by a guest publication. Previous contributions have come from Q Magazine, Radio 1 DJ Alice Levine, Music Week, TMRW Magazine and many more…
Visit and subscribe to the Richer Unsigned Spotify channel by hitting the green button below.
ARTIST OF THE WEEK
Luna Rosa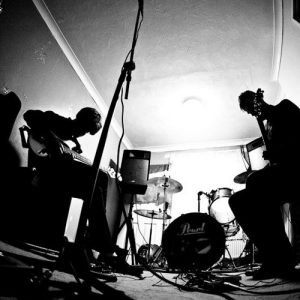 "…a perfect mix of past and present, with layers of spacey guitars clashing against rolling drums, falling somewhere between vintage psychedelia and modern garage rock…" Read the article in full here
FEATURE ON THE PLAYLIST
What's in it for the artists?
• Shared with the million-strong Richer Sounds customer base via our VIP emails, website and social media
• Featured and shared online by 

Q Magazine


• Shared online by our high profile guest
• Opportunity to perform at the Richer Unsigned Sessions
Submit your music
If you're an artist simply upload your music to Richer Unsigned using the 
submit button.
 Every track is listened to and then our high profile guest chooses their top 10 songs for that month's Richer Unsigned playlist.
Unsigned Blog
News & updates
Artist directory
Most played in the last month
Richer Unsigned Sessions
Each month we host an intimate gig at Cambridge Audio's new venue Melomania.  The show features two artists from that month's Richer Unsigned playlist.  Enjoy some of the fantastic performances so far: