The place to be for artists and music lovers
Richer Sounds brings you Richer Unsigned, our not-for-profit website and mobile platform with the best undiscovered music the UK has to offer – completely free to take part, listen to and enjoy.
Best Of April 2018 by Newton Faulkner

We're delighted to bring you a fantastic playlist curated by Newton Faulkner.  In celebration of Record Store Day on 21st April we are creating a special 10 track vinyl from acts on this months playlist.  A few of these acts have been chosen to open for Newton Faulkner at an intimate show on 21st April.  To find out more and how to win tickets to the show click here.

Best Of March 2018 By Believe

Happy March! Acts from this month's playlist have been chosen by Believe Distribution Services. Believe Distribution Services is a leading digital distributor of independent artists and labels.  Take a listen to their favourite developing artists:

Best of February 2018 by Air MTM

Tracks for our February 2018 playlist have been chosen by AirMTM.  AirMTM is a dynamic music company based in the UK whose speciality is taking artists from niche musical genres and bringing them into the mainstream whilst not alienating their core audience. Air comprises a PR and promotions team, concert booking agency and artist management company all working under one roof.  Take a listen to their 10 favourite tracks:

Best of January 2018 by TALENTBANQ

Happy new year! Our Richer Unsigned January playlist has been chosen by Ray Jones – CEO at new company TALENTBANQ. Ray is no newcomer to the unsigned scene, having run the Rising Stars programme at Time Out before joining forces with Pablo Ettinger to found TALENTBANQ. They now seek to discover, nurture and promote the best in unsigned live performance – delivering original music live wherever it is required.

Best of December 2017 by Leeds College Of Music

Happy December! This month's playlist has been curated by Leeds College Of Music. Take a listen to their top 10 artists to round off 2017:
«
»
STREAM US ON SPOTIFY
Subscribe for FREE to the Richer Unsigned Spotify channel, topped up with a selection of the best music from our monthly playlist, 'Artist of The Week', and bi-weekly 'Favourite 5′, where 5 tracks have been chosen by a guest publication. Previous contributions have come from Q Magazine, Radio 1 DJ Alice Levine, Music Week, TMRW Magazine and many more…
Visit and subscribe to the Richer Unsigned Spotify channel by hitting the green button below.
ARTIST OF THE WEEK
Luna Rosa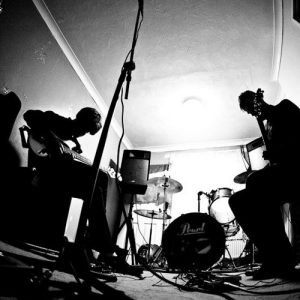 "…a perfect mix of past and present, with layers of spacey guitars clashing against rolling drums, falling somewhere between vintage psychedelia and modern garage rock…" Read the article in full here
FEATURE ON THE PLAYLIST
What's in it for the artists?
• Shared with the million-strong Richer Sounds customer base via our VIP emails, website and social media
• Featured and shared online by 

Q Magazine


• Shared online by our high profile guest
• Opportunity to perform at the Richer Unsigned Sessions
Submit your music
If you're an artist simply upload your music to Richer Unsigned using the 
submit button.
 Every track is listened to and then our high profile guest chooses their top 10 songs for that month's Richer Unsigned playlist.
Unsigned Blog
News & updates
Artist directory
Most played in the last month
Richer Unsigned Sessions
Each month we host an intimate gig at Cambridge Audio's new venue Melomania.  The show features two artists from that month's Richer Unsigned playlist.  Enjoy some of the fantastic performances so far: